Hello Wrestlingjunkies,
today i have a special guest for this interview.
He was 3 times World Tag Team Champion together with Sylvain Grenier as part of La Resistance. He was 4 times OVW Heavyweight Champion ,please welcome from New Albany, Indiana,USA .Rob Conway.
Hello Rob and thank you for this Interview.
How do you feel today?
I feel great I have been wrestling 2 to 3 days a week and lifting wieghts almost everyday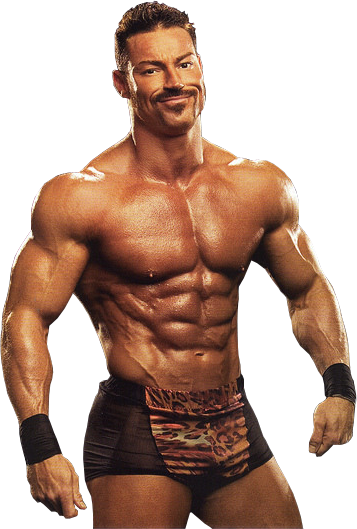 Rob, after leaving the WWE many Fans didn´t know what you are doing. You wrestle many many times for Ohio Valley Wrestling. What can you tell us about the last past years in your Wrestlingtime.
I wrestle in OVW and a lot of other promotions in the USA I enjoy working with new talent and traveling and meeting new people
You also wrestle in the US Indypendent World for the JCW or NWA. What was your personaly Highlight in the US Indy Szene?
One of my personal Highlights on the Indy scene was founding a show for OVW called Homecoming it is a show were new ovw talent debut with veterans from OVW that have been away from the promotion for years almost a reunion show I started the show with Danny Davis and Now Nick Ugene Dinsmore helps me promote it and we have 4 Homecoming shows a Year
.
..
Somw weeks ago you was a part at the JCW Legends and Icons Show and fight in a 15 Man Eliminations For Generations Battle Royal. How was it wrestle with many other fromer WWE Worker like Brutus Beefcake,Doink the Clown or Jim Duggan?
I was honored to be apart of the Legends and Icons show it was a chance to see some old freinds from WWE Zach gowan,Carlito,Billy Gunn,Mick Foley,Davari,Jim Duggan but it was a chance to meet some leends for the first time Brutus Beefcake,Ken Patera and one of my all time favorite wrestlers Austin Idol
.
..
So far i know the last time you was in Europe is 6 years ago. When a promotion from Germany or the UK calls,will The Ironman come back to Europe?
I would love to comeback to the UK or Germany but the Dates have not worked out so I could come over I would like to get a lot of shows and stay for at least 2 to 3 weeks
.
..
2004 -2005 you worked 4 times in Germany. Can you remeber your time in germany? and what can you say about the fans?
I remember Wrestling in germany it was great the fans were chanting usa when me and sylvain were wrestling regal and tiajiri.I also got to visit some historical buildings and churches
Now back to the present. do you still watching WWE or TNA Shows?
I watch raw most everyweek and some smackdown and tna I like to watch how good some of the guys have gotten since I have known them since they started training to wrestle.Randy orton,Ziggler,morrison are a few that are really great to watch.
Many former WWE Wrestler go after the Big one to TNA Wrestling but you never work for TNA.Why? No intresting or no Deal with TNA?
I have been really busy and have never really talked with TNA
Rob when you look in the future,do you have a dream or an aim in Wrestling ?
I am going to Keep wrestling all over the world.I have a movie coming up next year and a reality show in australia.I am competing soon in the npc mens physique division and want to turn pro with the ifbb and get more involved with fitness
..
When a promotion will book you for a event how can they contact you?
Promotions can contact me at
doittheconway@aol.com
and
showbis@aol.com
for international bookings
At the last you have the chance to say some words to your fans.
I would like to thanks all of the wrestling fans around the world that have supported my career and let them know that I still love wrestling and look forward to meeting everyone at all the shows.
Thank you very much and i hope to meet you soon here in germany.